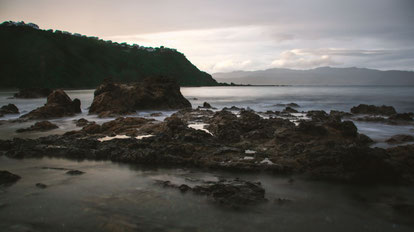 My day started pretty early.
Jordan, a guy I met from the kiwi fruit picking, wanted to join me
to go to Wellington!
Bascially, I wanted to go to an concert in Wellington, Escape the Fate.
So yeah, he picked me up at 1 AM at my place and we had like 5-6 hours
to drive...
I didn't sleep to well, I don't know why but we swapped with the driving.
I was driving first, then he was driving, so I could sleep for a little.
So when we first came to Wellington, we went to a beach to see the sunrise.
It was okay, nothing huge but it was still pretty!
There have been a few people walking around with their dogs, 
they all came up to us and talked to us, where we are from, and bla bla.
It was still cool that they just walked up and chatted.
---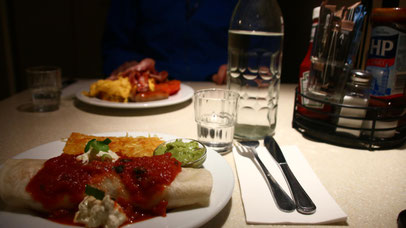 We later went to "Americano" where we had our breakfast, it was super delicious!
After the breakfast we went to the "Oriental Bay" where we placed the car and just slept for a few hours..
Not the place to sleep to be honest, because everyone was just walking past our car and saw "two homeless" people sleeping in the car haha! :D
---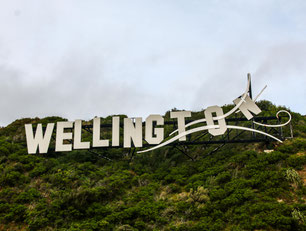 Later on we drove to the Windy Wellington Sign and climed the Mount Victoria, where you had a huge lookout over Wellington, not the cleariest weather, but it was still very cool!
At the evening, we went to play some pool.
So bascially, the kiwis play with "smaller balls" then what I am used to, which is more difficult, but we actually found a place where you had "normal sized balls" which sure felt differently.
---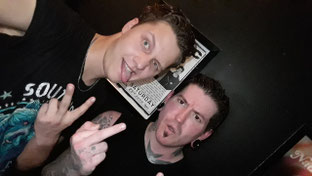 Sooooo, then, the main thing why I went to Wellington!
Escape the Fate!
My first concert in new zealand, and I have to say, it was freakin insane!!
I didn't knew much songs, but the ones that I knew, have been played and I enjoyed every single second!!
After the concert, I just wanted to go to the toilet
and off all sudden I saw the singer from the band and I was like 
"oh hi, awesome concert, bla bla, can I take a picture with you?" 
So I got my picture and I was more happy then before!
---
Buuuut, the worst part is, we needed to drive back...
Such a loooong way back... we came back here at 6 AM or so..
Horrible...
But it was worth it, every second!
The people I met, the atmosphere and everything was just amazing!
I have to say, lately I am getting more easier to just talk to strangers
and just having a conversations and actually meeting new people!