Quick rewind from yesterday:
- Cleaning Toilets, watching TV, eating Fish n' Chips (first time, was good), watching a movie, to bed.
---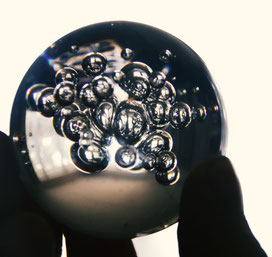 Today, well, I had to cut grass, it sure was boring, but an easy job, took me about 1,5 hours.
Then at 12 AM, I had lunch, was eating the stuff we had left from the weekend :)
After that I went up to the top part of the camp and swiped the floor to get rid of the dead leaves.
Yeah, thats pretty much it...
I forced myself some tasks on, because I don't wanna watch TV the whole time.. 
So I went into the gaming lounge and went through with a vacuum cleaner and played some pool afterwards haha. 


---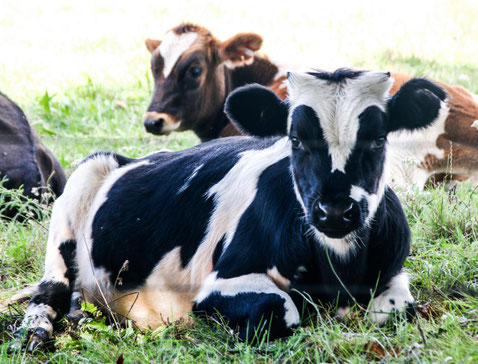 I went into town, just go get some wine, and to take some pictures on the way, 
(just that I could do something).
I found this cow, I really liked the color, and it was constantly looking at me haha :D

I also was at that skate park, there have been two young bois, about 10 yrs or so.
They said I hi, I well, said hi too, showed the "peace sign" and then well, they showed me the middle finger and stuff.
I know that in New Zealand, showing the "peace sign" the other way around means "fuck you", but I didn't do it, but they did, and they told me "yeah it's the Tristmans Gang Sign (yeah there are two gangs here)".
Oh okay... sure thing haha...(I asked Helen, thats not their "Gang Sign".

But yeah, got my wine now, took some pictures, and I will later take a bath in a spa room, it sure is a fancy room and I wanna try it out haha.
---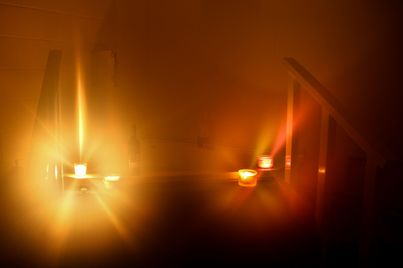 So after I went up the hill, I got some dinner, mashed potatoes, some vegetables and meat.
Was okay, I guess :D

After that I grabbed my wine, and went into the spa room, a huge bathtub (pretty much a whirlpool),
some candels, and some music.
I have to say, I haven't been so relaxed
for a long long time.
It was very nice, I could just turn off, but I was thinking, about the past, what had happend, what had to happen that I am now here, sitting in a bathtub drinking wine.
I thought alot about my friends in germany,
alot about those people I lost in the last year,
but I was mainly thinking,
what will happen, in one year?